The nine to five work-day is over: We now have a short window to reimagine work for the better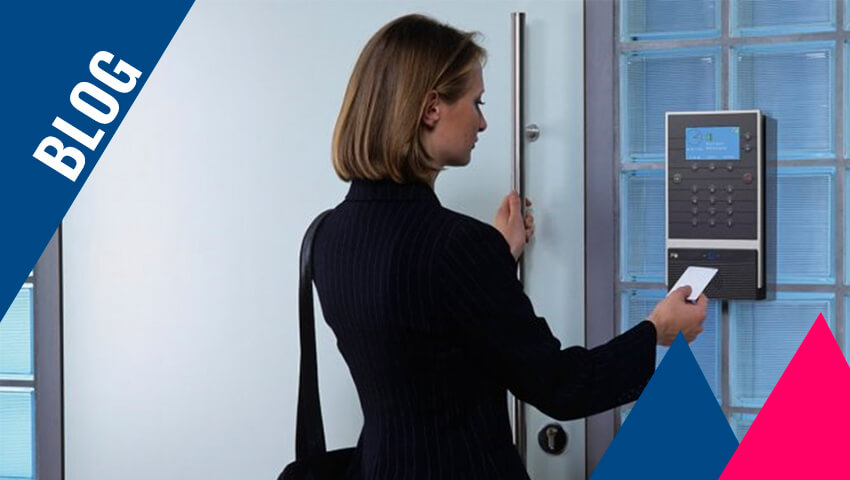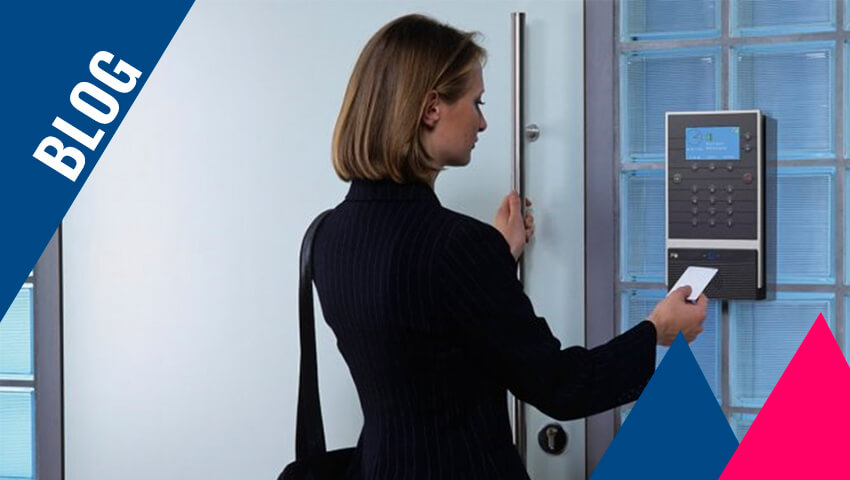 As COVID-19 restrictions ease and business determines how to return to work, corporate Australia has a short window to reimagine what the new world of work will look like and how to make it better than before, with a stronger focus on wellbeing, says Deloitte.
In its 10th annual 2020 Global Human Capital Trends report, "The social enterprise at work: Paradox as a path forward," Deloitte examines the top workforce trends for 2020 and ways business leaders can better blend technology and people to create lasting value for themselves, their organisations, and society at large. Having surveyed approximately 55,000 business leaders over 10 years, this is the largest longitudinal study of its kind.
The top two global trends this year are wellbeing and belonging. Seventy-nine percent of global respondents said fostering a sense of belonging in the workforce was important or very important to their organisation's success in the next 12-18 months. On the belonging front, corporate purpose will be the glue that brings workers together, back into the office, post COVID-19.
Eighty percent of organisations globally said worker wellbeing is important or very important for their success over the next 12–18 months, but only 12 percent say they are very ready to address this issue.
"The world's greatest working from home experiment has shown many of us the value of technology," said Deloitte Australia Human Capital Leader, Pip Dexter, "but it has also amplified the human element of work, and life – showing colleagues the inside of our homes on video, giving us the ability to engage with anyone from anywhere rather than flying, and reducing commute times to give us more time to exercise or be with family.
"The challenge and opportunity now for business leaders is to ask: how do we avoid going back to what we had before? How do we make work better for humans, from a wellbeing perspective, as well as continue to use technology in a way that enriches the human work experience? Beyond the practical social distancing requirements, leaders need to be deliberate about taking this time for purposeful reflection: what is it that we want to retain about how we work now? How might we reimagine our work? How can we use technology more deliberately? Can we use this opportunity to redesign work around life, not life around work, to help our people be more productive? Ultimately, the key question to ask is: how do we reinvent work to be better?"
The Deloitte research notes that while many organisations have wellbeing programs, these typically focus on the health and wellbeing of individuals, rather than considering the wellbeing of the entire worker population through the redesign of work. Seventy-nine percent of this year's respondents report that their organisation's strategy does not explicitly seek to integrate wellbeing into the design of work—representing a huge missed opportunity.
Some of the ways business can weave wellbeing into how we work in the future include:
Providing the technology to enable people to work from anywhere (as many have done during the pandemic)
Increasing flexible working practices (e.g. 4-day work weeks, staggering start and finish times)
Introducing wellness behaviours into everyday work (e.g. walking meetings, meditation and mindfulness practices)
Redesigning the physical workspace (e.g. standing desks, social distancing measures, meditation rooms, on-site gyms).
"Our research shows that a business focus on wellbeing can be achieved by making thoughtful adjustments to how, when, where, and by whom work is done," said Pip Dexter. "It could mean structuring work so that performance does not depend on any single individual, making it possible for all workers and leaders to take meaningful leaves of absence. Or it can mean giving workers more control over when and where they work, so that they can work at the times and places that they feel most productive.
"There are mixed feelings about the post-COVID workplace: some people can't wait to go back to the office, while some don't want to return at all, they prefer working at home. So, with people's wellbeing now of paramount importance, leaders need to ask: what does the hybrid workplace look like? How do we create a virtual workplace and what will the purpose of our physical workplace be?"
In 2020 professional development will focus on building resilience, not just skills
As well as giving workers the opportunity to reflect on their work life balance, the COVID-19 crisis has forced many businesses and workers to rapidly reinvent themselves in order to survive.
"While this crisis has been very difficult in a number of ways, it has made many of us realise just how quickly we can reskill and how resilient we actually are," said Pip Dexter.
"Smart organisations will start teaching resilience as part of their professional development, giving their workers new skills to adapt to an increasingly technology-driven future and also the aptitude to manage (and thrive) in an uncertain world. In the future, adaptability will be a key, in demand, skill – the ability to adapt to change rapidly is a key requirement now. Those who can adapt faster, will thrive."
The Human Capital Trends survey noted that even before the pandemic, organisations were struggling to navigate the fast-changing skills landscape, with 53 percent of respondents saying that between half and all of their workforce will need to change their skills and capabilities in the next three years. Seventy-three percent of respondents saw organisations as responsible for workforce development, compared with just 19 percent seeing this as the role of educational institutions.
There are five shifts that organisations need to make to help build better resilience for themselves and their workers:
From building skills to cultivating capabilities– the ability to learn new skills quickly will become increasingly important for professionals to remain relevant
From focusing on short-term skill gaps to better engaging workers' desire to learn and grow– 54 percent of global respondents believe individuals are responsible for their own professional development—putting workers in the driver's seat to own their careers.
From formal learning to learning on the job– research shows that learning through experience yields better learning gains and retention than traditional classroom instruction.
From being paid to work, to being paid to learn– given the importance of continual reinvention to an organisation's business strategy, organisations need to create incentives that motivate people to continuously learn, adapt, and improve, both at the individual level and the team level.
Prepare your people to benefit society, not just the business– the most effective organisations will employ an approach to workforce capability building that considers not only their business needs but the needs of the workers, suppliers, customers, and communities in which they operate.
Robots won't take your job. They will make it better
With the rapid introduction of artificial intelligence (AI), workers are facing new realities of how they can work together with technology to bring out the best in one another. Using AI is now a business priority: 70 percent of respondents said that their organisations were exploring or using AI at some level.
Encouragingly, most organisations are not looking to replace workers with machines, with only 12 percent of survey respondents saying their organisations are primarily using AI to replace workers, while 60 percent said their organisation was using AI to assist rather than to replace workers.
Fifty-nine percent of organisations say the redesign of jobs to integrate AI technology is important or very important for their success over the next 12 to 18 months, but only 7 percent say they are very ready to address this trend.
"We believe that organisations are at a crossroads with respect to workforce strategy and transformation," said Cameron Pitt, Deloitte Lead Partner for Workforce Transformation. "We are seeing two type of organisation emerge. Firstly, organisations that manage humans the same as they have in the past, treat AI as a technology implementation, and make moderate gains in efficiency. Secondly, organisations that choose to redesign work and the workforce, and strive to seamlessly integrate human intelligence with AI into what we call collective intelligence (Hi + Ai) or 'Superteams', and create a significantly faster, smarter, leaner and more agile workforce.
"Superteams are combinations of people and machines leveraging their complementary capabilities to solve problems, gain insights, and create value. For example, many companies are using chatbots to assist customer service representatives; or utility and mining companies are using remote sensing involving drones to collect information on remote pieces of infrastructure, which human workers can then interpret. Putting AI onto teams can enable organisations and individuals to reinvent themselves and work together in new, more productive ways."
Looking to the post-COVID world of work, the Human Capital Trends research identifies three characteristics to help organisations better prepare for the future: purpose (deepening the mission and values connection amongst teams, individuals and the work itself), potential (tapping into workers' capability to contribute in new ways) and perspective (making bold decisions at a time of persistent change). Each requires significant shifts in workforce strategies and programs, but offers a clear path that organisations can follow to enable them to recover and thrive.
Article by
Prof Janek Ratnatunga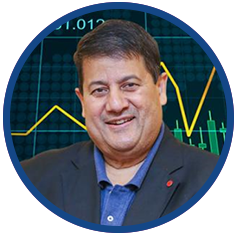 Professor Janek Ratnatunga is CEO of the Institute of Certified Management Accountants. He has held appointments at the University of Melbourne, Monash University and the Australian National University in Australia; and the Universities of Washington, Richmond and Rhode Island in the USA. Prior to his academic career he worked with KPMG.