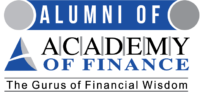 ALUMNI OF ICMA – AUSTRALIA
AND ACADEMY OF FINANCE
CMA Australia and the Academy of Finance have fostered a strong alumni network of thousands of members during the past twelve years of existence. These professionals have reached highest levels in their careers holding the positions of Chairmen, Managing Directors, CEOs and Managers in local and multinational corporates and government institutions, creating an impact on the society. We wish to acknowledge their success stories, congratulate and celebrate with them.

Dr. Indunil Liyanage
- General Manager, Condominium Management Authority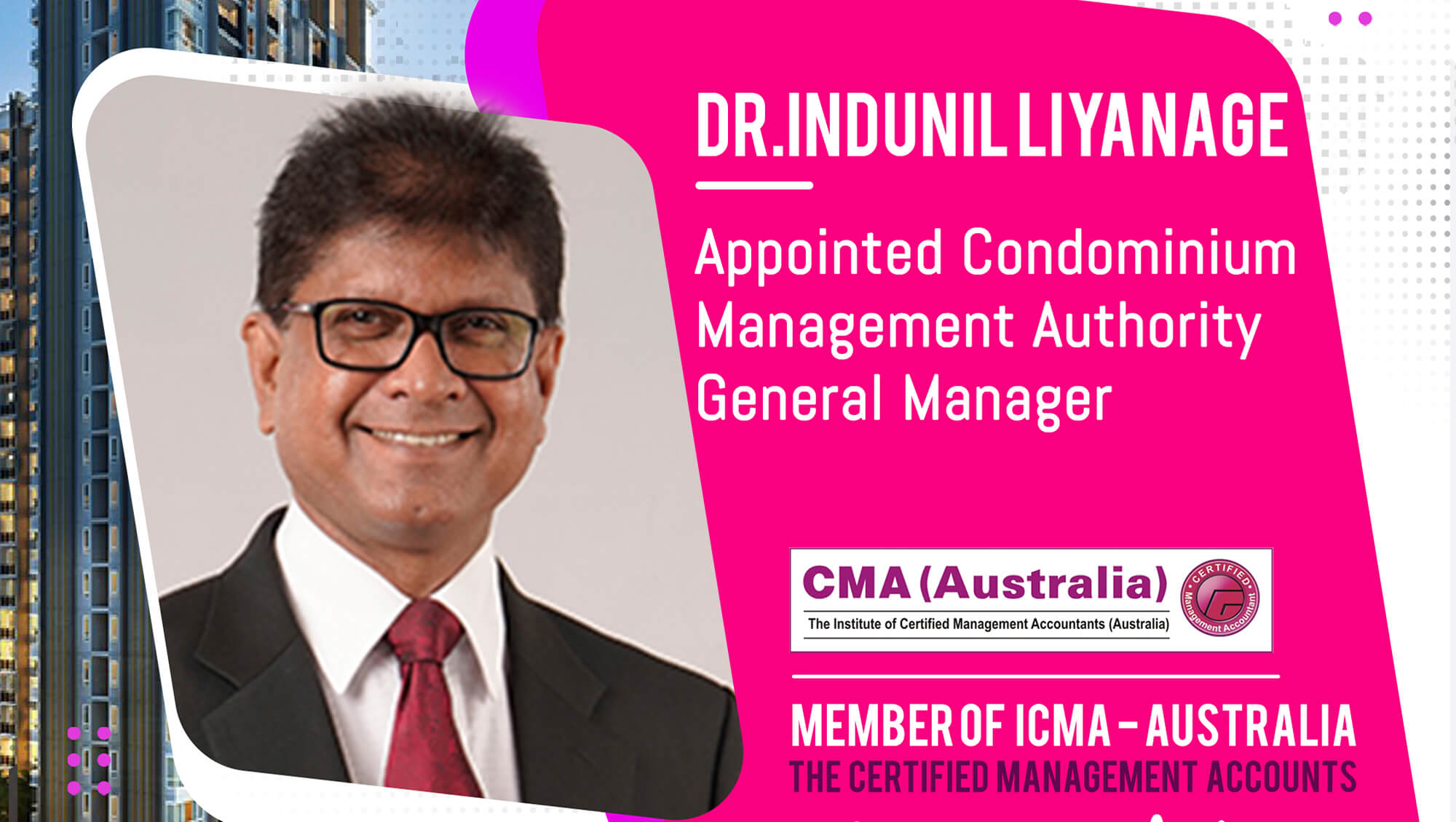 Dr.Indunil Liyanage, senior management and marketing professional assumed duties as the General Manager of Condominium Management Authority(CMA) of Sri Lanka.Prior to joining CMA, Dr.Liyanage served as a Director/ Consultant at CCPI Management Holdings (Pvt) Ltd and the former Chief Marketing Officer (CMO) of the Bank of Ceylon since 2012. He was the Assistant Vice President – Head of Marketing at NDB Bank, Sri Lanka since 2005.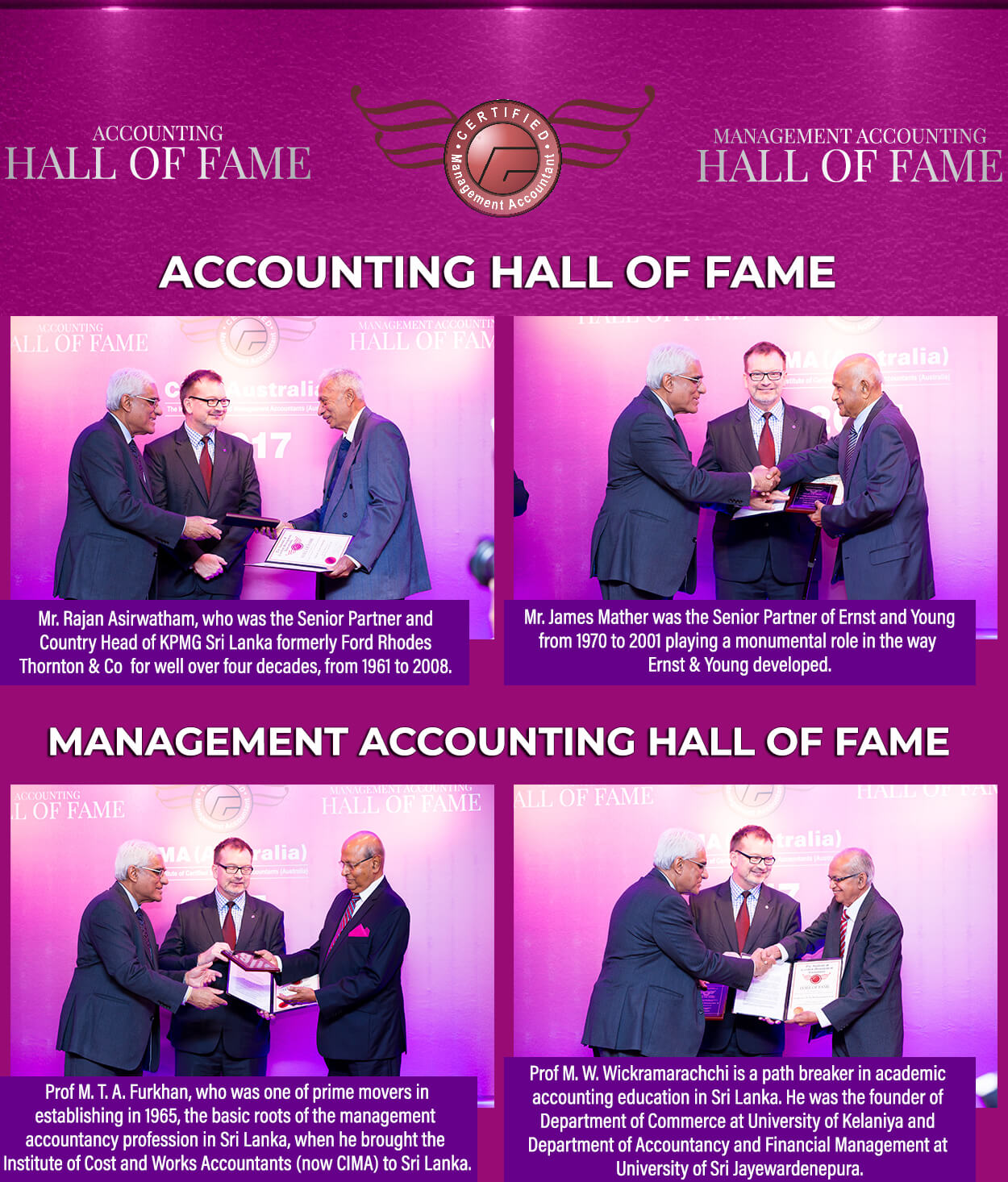 - GLOBAL HALL OF FAME AWARDS
Institute of Certified Management Accountants (Australia) held the Global Accounting Hall of Fame® and Global Management Accounting Hall of Fame® Award Ceremony amongst an exclusive gathering of eminent academics, professional and a distinguished group of corporate leaders. Chief Guest of the event was Dr Indrajit Coomaraswamy, the Governor of Central Bank. His Excellency Bryce Hutchesson, the High Commissioner for Australia in Sri Lanka graced the event as the special Guest of Honour.
Professor Brendan O'Connell, Global President of CMA Australia and Professor of Accounting at RMIT University and Professor Janek Ratnatunga, CEO of ICMA Australia and Former Chair of Business Accounting, Monash University along with Regional Directors from around the world were also present at the event.
Recipients of the awards – Sri Lanka
The four inaugural inductees for Sri Lanka have reached a position of eminence in which the nature of their contributions have been judged by their peers in the Region to be an outstanding lifetime of achievement.
Accounting Hall of Fame : 
Mr. Rajan Asirwatham | Mr. James Mather
---
Management Accounting Hall of Fame : 
Prof M. T. A. Furkhan | Prof M. W. Wickramarachchi