Certified Global Business Analyst (CGBA) Programme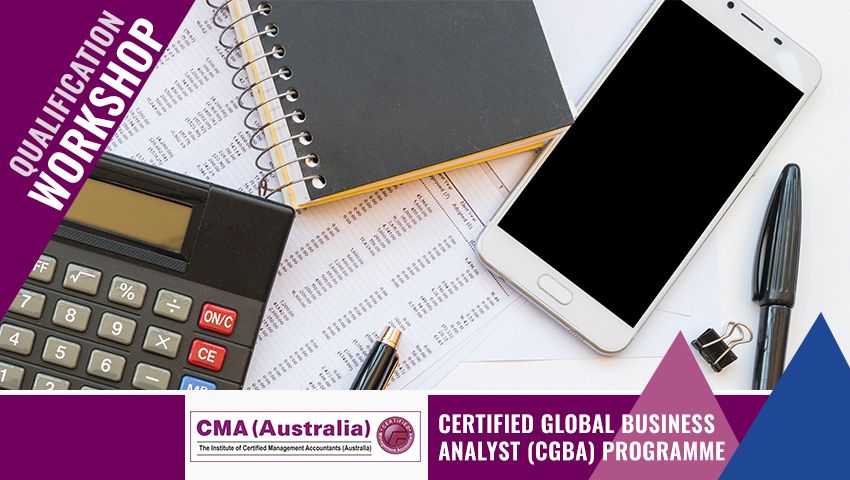 Advanced Certification for Business Degree or Professional Qualification Holders
ICMA has recognized that there are senior managers who are not interested in becoming Certified Management Accountants. As such it has introduced a new certified qualification; the Certified Global Business Analyst (CGBA)® for those interested in finance and business analysis, but not interested in continuing further to become CMAs.
The CGBA is a Certification program (not an ICMA Membership grade). As such, to be eligible to hold the CGBA certification, ICMA membership is required.
Who should study for CGBA Program ?
Advanced Certification For Business Degree or Professional Qualification Holders.
CGBA programme is open for those who have a degree or professional qualification in any business discipline. This could include both accounting and non-accounting related areas including marketing, management and banking and five years of business experience.
Non-business degree holders and professionals are eligible provided that they have over ten years of business experience.
Certified Management Accountants of the institute are also eligible to apply for this membership as an additional qualification.
How is the qualification structured?
To obtain the Certified Global Business Analyst (CGBA) professional qualification, participants undertake only the Strategic Business Analysis (SBA) module of the CMA preparatory program.
Not required – Module 1 – Strategic Cost Management (SCM) – Three days
Required – Module 2 – Strategic Business Analysis (SBA) – Four days
How is the assessment structured?
The assessments comprise of the case studies discussed within the Strategic Business Analysis (SBA) module and the assignment submitted after completion of the workshop.
In the event of CMA member wishing to apply for CGBA membership,it is not required for them to submit the assignment because they have already fulfilled this requirement through CMA assessment.
Simply send us your details, we will get back to you with more information.
The complete qualification programme is structured, (WORDING?) in 04 staged programmes which students should have to follow and complete all 04 subjects or few subjects according to their existing qualification. 
Or just call us, our programme coordinators will guide you through!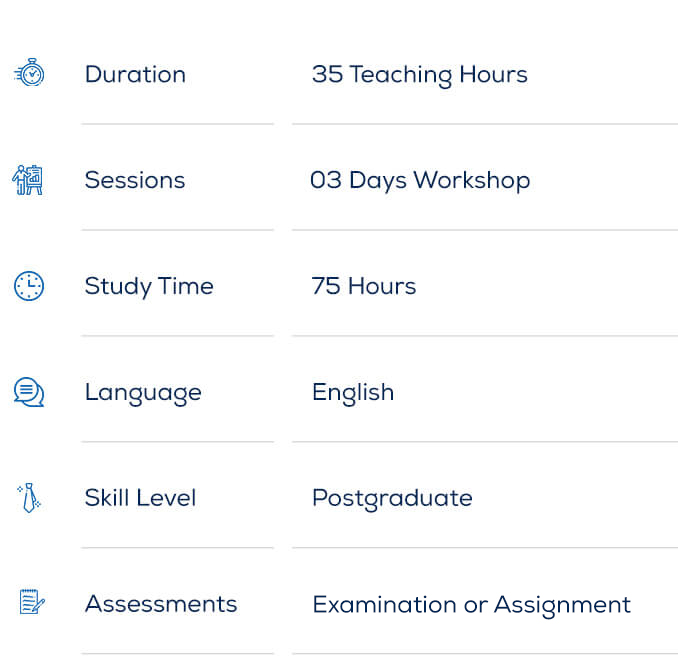 Executive Summary
On completion of this subject students should have developed skills of analysis, evaluation and synthesis in cost and management accounting and, in the process, create an awareness of current developments and issue in the area. The subject covers the complex modern industrial organisations within which the various facts of decision-making and controlling operations take place; the subject includes discussion of costing systems and activity based costing, activity management and implementation issues in modern costing systems.
Synopsis
Identify the basic conventions and doctrines of managerial and cost accounting and other generally accepted principles which may be strategically applied across the various functions of a business organisation.
Identify major contemporary issues that have emerged in strategic management accounting.
Discuss a number of cost and management accounting issues relating to the design and implementation of strategic, marketing, strategic value and other management models in modern firms.
To appreciate the management accountant's role in the implementation of cost management systems for marketing decision making.
13, 14 – March, 2021 (Saturday/Sunday)
20, 21 – March, 2021 (Saturday/Sunday)
8:30 AM – 5:30 PM (Sri Lankan time)
This will be conducted as a Zoom Session with participants across the globe.
May/June, 2021 (Thursday/Friday/Saturday/Sunday)
8:30 AM – 5:30 PM
CMA Workshops were conduct at Galadari Hotel during the last six years