Nalaka Hettiarachchi appointed as the as the first expatriate CEO of Building Technology and Ideas Limited (bti), Bangladesh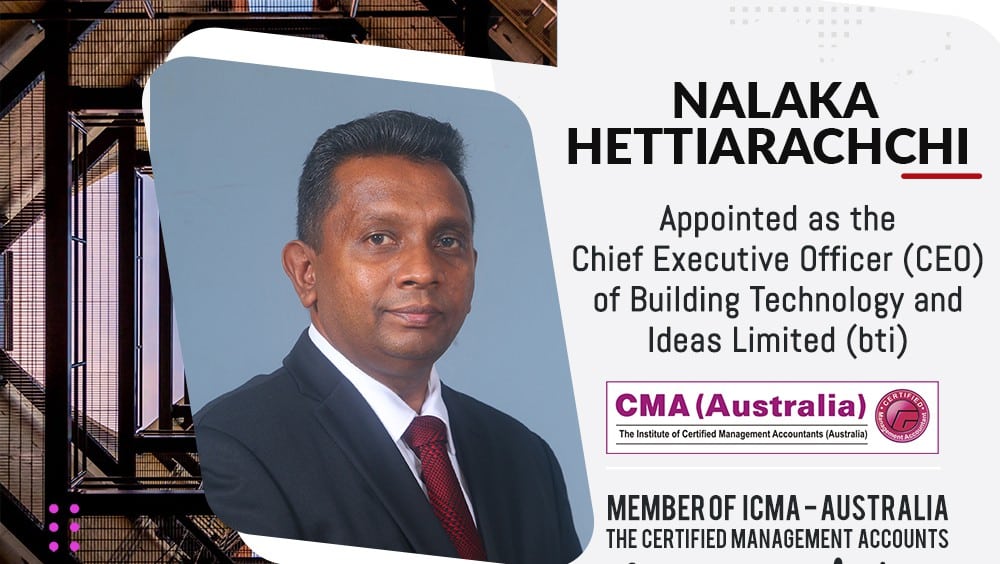 We extend our heartfelt congratulations to Nalaka Hettiarachchi on his appointment as the first expatriate Chief Executive Officer (CEO) of Building Technology & Ideas Limited (Bti), Bangladesh – the esteemed real estate company in Bangladesh. As the first Sri Lankan to hold this prestigious position in Bti's history, Nalaka's achievement is truly remarkable. (We are not aware of any foreigners who have held this position before.) For more information about Bti, please visit their official website: https://btibd.com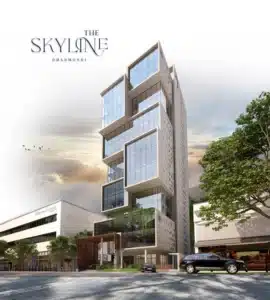 Bti, headquartered in Dhaka, has been at the forefront of designing, constructing, and delivering exceptional residential and commercial properties for nearly four decades. The company has garnered a strong reputation as a leading and highly respected real estate entity in Bangladesh.
With over thirty years of experience in emerging markets across Asia and Africa, Nalaka is a visionary and strategic leader who possesses a growth mindset. His extensive background spans various industries, including Oil & Gas, FMCG, Telecommunication, Consumer Durables, and Market Research, operating across six emerging markets in Asia & Africa.
Nalaka's professional journey began as a distributor sales representative for a small soft drink distributor, where he gradually ascended through the ranks. Throughout his career, he has consistently delivered exceptional business results in roles ranging from General Manager and Director to Vice President and CEO. His innovative mindset and entrepreneurial approach have been instrumental in his success.
Before joining Bti, Nalaka held prominent positions in renowned multinational corporations such as Unilever, Coca-Cola, Singer, and AC Nielsen. Notably, he served as the Vice President for Airtel Kenya. In just one and a half years, Nalaka led a historical turnaround of Tanzania's Coke business, making a significant impact alongside his team. Furthermore, his exceptional leadership as CEO in re-engineering the LPG business model in Bangladesh has transformed the industry.
Nalaka boasts a strong professional and academic background in sales & marketing, management, and finance. He commenced his education as a scholar at Royal College Colombo before pursuing a BSc in Zoology at the University of Delhi. He holds an MBA from the Post Graduate Institute of Management at the University of Sri Jayawardenapura and is a qualified marketer from the Chartered Institute of Marketing UK. Additionally, he obtained a postgraduate diploma from the University of Stellenbosch Business School, Cape Town, South Africa, as part of the Coca-Cola Leadership Executive Development Program (LEDP).
Being a Certified Management Accountant (ANZ), Nalaka's qualification has equipped him with the skills and knowledge to make informed financial decisions, drive strategic initiatives, manage risks, and effectively communicate financial information. It has helped him to navigate complex financial landscapes and contribute to the overall success and sustainability of the organization
We wish Nalaka continued success in his new position as CEO of Bti, confident that his exceptional leadership and expertise will drive the company to new heights of achievement.
There are four stages in the ICMA Graduate Management Accountant programme, with four subjects in each stage. Stage Four of the graduate management program which has multiple – graduate, professional and postgraduate entry points is considered as the Graduate Conversion Programme. Candidates will be required to complete up to four subjects in different combinations depending on their respective entry qualifications.
Simply send us your details, we will get back to you with more information.
The complete qualification you will have to complete up to four subjects of the Graduate Conversion Programme depending on your current qualification/s.
You may call us now. Our programme coordinators will guide you through!