ICMA Graduate Conversion Programme: Batch 33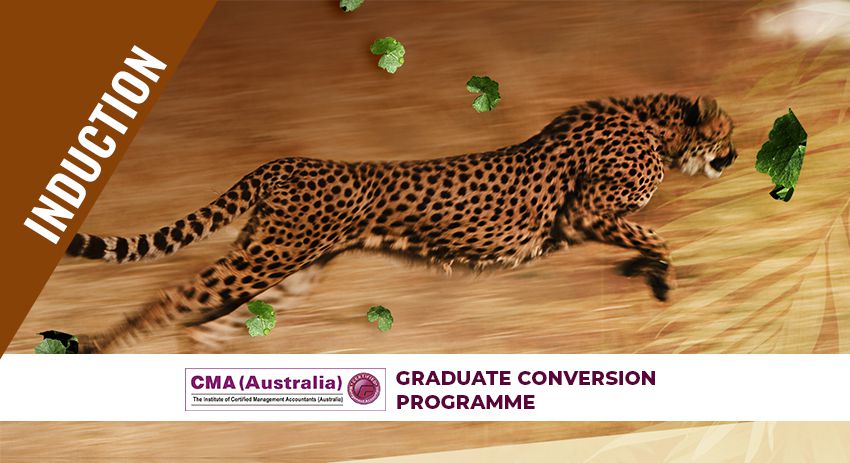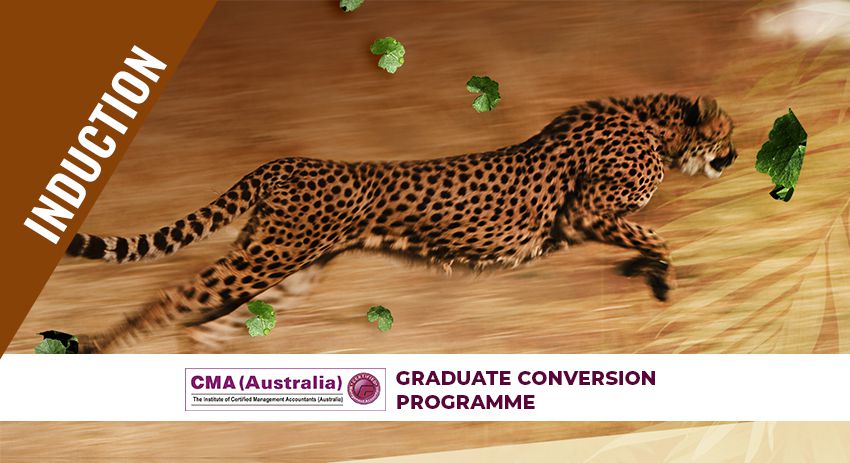 The Institute of Certified Management Accountants (Australia) was incorporated in 1996 with the objectives of providing a professional organization for management accountants, and to encourage, disseminate and promote the specialisation in organizations in Australia and overseas. CMA Australia Qualification was introduced to Sri Lanka by the Institute of Chartered Accountants of Sri Lanka in 1999. The Academy of Finance has been appointed as the exclusive partner in Sri Lanka since 2006.

There are four stages in the ICMA Graduate Management Accountant programme, with four subjects in each stage. Stage Four of the graduate management program which has multiple – graduate, professional and postgraduate entry points is considered as the Graduate Conversion Programme. Candidates will be required to complete up to four subjects in different combinations depending on their respective entry qualifications.
Conducted Date : 28th January, 2023
Galadari Hotel – Colombo
Weekday (Physical class) Commencing 14th Feb.
Weekend (Online class) Commencing 12th Feb.
Introduction to CMA –Video:01
This is your introduction to the Academy of Finance, ICMA (Australia) and the Graduate Conversion Programme.
Introduction to Lecturers –Video:02
This is the introductions to the main lecturers of the Graduate Conversion Programme and CMA Qualifying Programme.
Experience Sharing –Video:03
Get inspiring through a successful senior CMA (Australia) member who has made his way to the top and useful tips and friendly advice from colleagues who have just completed the graduate Conversion Programme.
Academy Staff –Video:04
Meet the Academy of Finance team and get to know whom to talk to, for clarifications and formalities.
Get to know the colleagues in your class –Video:05
Meet the colleagues in your class. They will form an invaluable professional network with whom you will building lasting relationships within the next couple of months
Your NEXT STEP and the E-learning Guideline – Video:06
This is your guideline to the E-learning usage. The video will educate you on the policies, procedures, what to do and what not to do.
Financial Statement Analysis
Simply send us your details, we will get back to you with more information.
The complete qualification you will have to complete up to four subjects of the Graduate Conversion Programme depending on your current qualification/s.
You may call us now. Our programme coordinators will guide you through!
Accounting for Managers: An Introduction
The Accounting cycle 1 : Journals and ledgers
The Accounting Cycle 2 : Balance day Adjustments, Descriptions
The Accounting Cycle 3 Financial statements
Company Accounts
Financial Statement Analysis : An Introduction
Accounting for Product Costing
Profitability Planning
Budgeting
Financial Mathematics
Capital Budgeting : Investment Decision Models
Working Capital Management
Excel for Managers: pre readers (Before course starts)
Financial Statement Analysis
The Demand for Financial Statement Information
The Supply for Financial Statement Information
Basic Techniques in Financial Statement Analysis
Financial statement Numbers: Empirical and methodology issues
The Impact of Accounting Policy Alternative on Financial Statement Analysis
Cross – Sectional Analysis of Financial Statement Information
Time – Series Models and the analysis of financial Statement Information
Capital Markets and Corporate Disclosure
Corporate Distress Analysis
Corporate Distress Analysis – Multivariate Analysis
Debt Rating, Lending Decision and corporate financial Statements
Valuation and forecasting
Fundamental Concepts of Financial Mathematics
Introduction to the Theory of valuation
Portfolio Returns and Risks
Capital Asset Pricing Model
Efficient Markets Theory
Dividend Policy
Bond Yields and Bond Pricing
Introduction to Capital Markets and Funding Sources
Evaluation and Selection of Capital Investment Projects
Estimating project cash flows
Capital Budgeting
Cost of Capital
Management Accounting Basic Terms and Concept
Cost Categories and Cost Volume Profit Analysis
Product Costing
Cost Allocation
Budgeting
Standard Cost Analysis
Activity Based Techniques
Relevant Costing for Decision Making
Responsibility Centers and transfer pricing
Performance Evaluation
Inventory Management Quality Control