Gillian Edwards appointed as an Independent Non-Executive Director of Commercial Credit and Finance PLC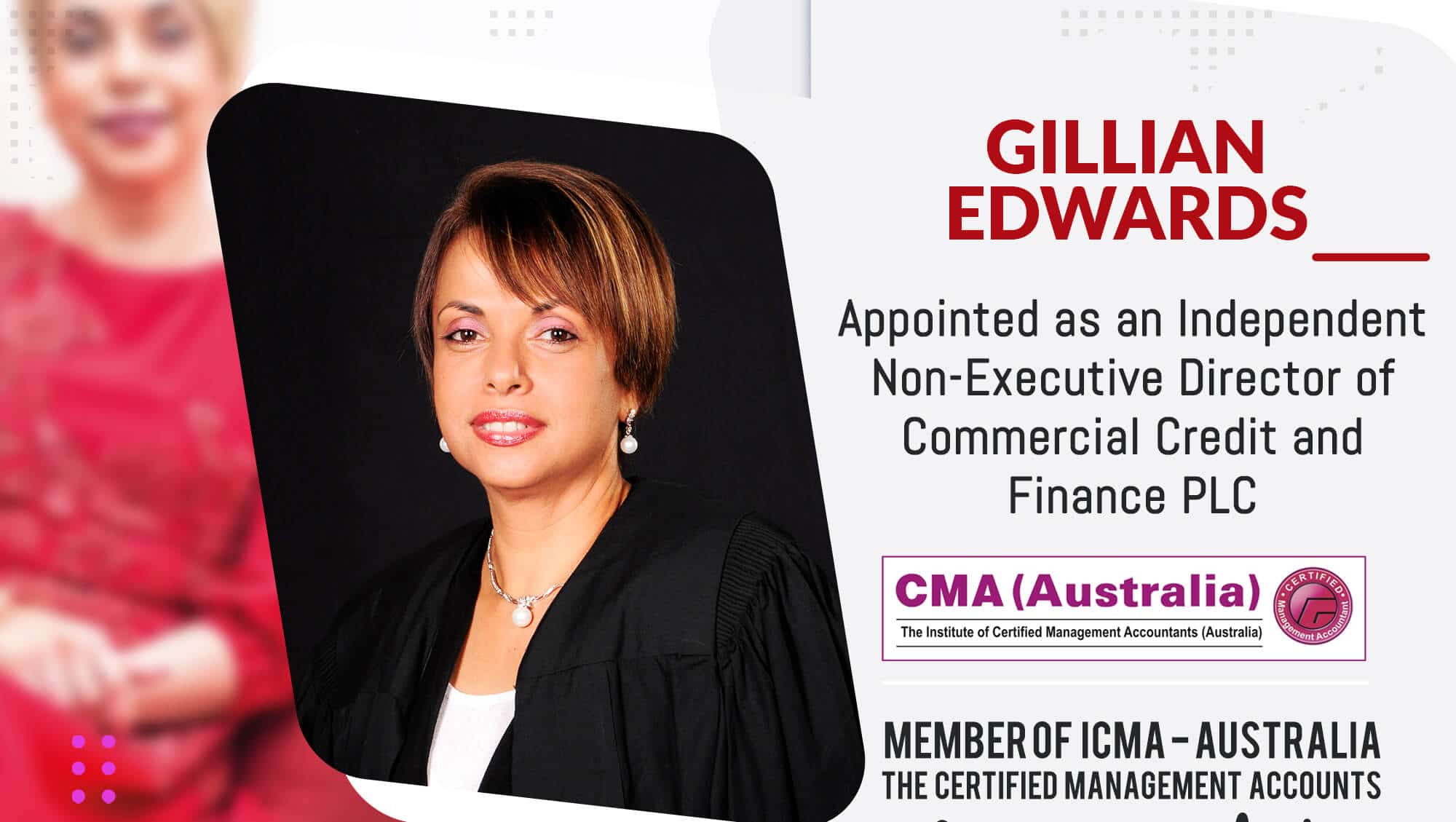 Ms. Gillian Edwards
Independent Non-Executive Director of Commercial Credit and Finance PLC
Our congratulations to Ms. Gillian Edwards who was recently appointed an Independent Non-Executive Director of Commercial Credit and Finance PLC. Ms Edwards graduated as a Certified Management Accountant (Australia) in 2011.
She is a Professional Banker with over thirty-five years of experience, of which 11 years was at a Corporate Management level Her work experience spans the transformative years in Retail Banking.
Having held the positions of Senior Vice President, Consumer Banking at DFCC Bank PLC, Head of Personal Financial Services at DFCC Vardhana Bank Plc and Assistant General Manager Personal Banking at Seylan Bank PLC, her vast experience covers all aspects of Retail Banking, Small and Medium Enterprise (SME) and Micro Small and Medium Enterprises (MSME).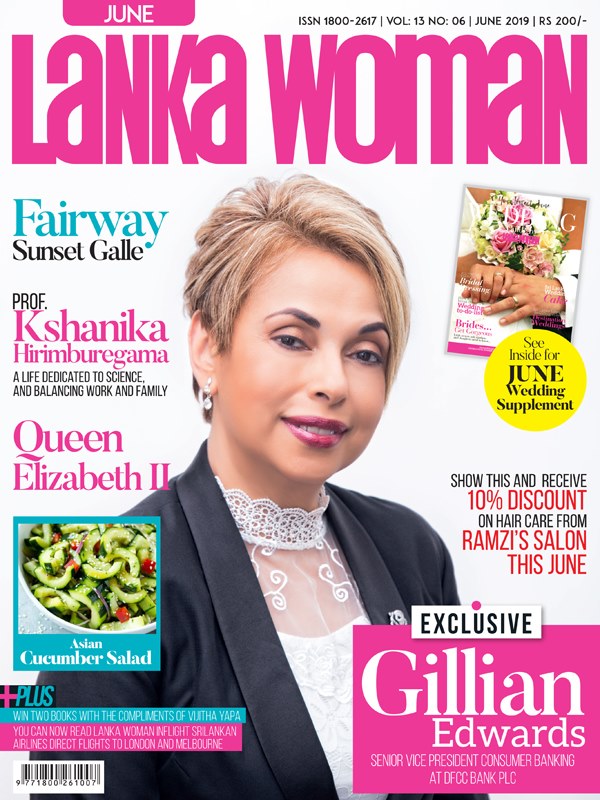 An alumna of St Lawrences Convent, Colombo and Holy Family Convent, Colombo, she is also armed with a MBA from the prestigious University of Southern Queensland, Australia, and a Postgraduate Executive Diploma in Banking from the Institute of Bankers, Sri Lanka with a gold medal for outstanding performance.  She is also a Member of the Certified Management Accountants, Australia, and she is the Former President of the Leasing Council of Bankers, Sri Lanka. She is a Member of Sri Lanka Institute of Directors, and was honored for her achievements in the Banking Sector at the "Top 50 Professional and Career Women Awards Sri Lanka and Maldives, 2020"
Having joined the Seylan Bank Plc in 1988, she was a pioneer member and had the privilege to been part of the team that set up this Bank. She counts for many years of extensive experience in all areas of Retail Banking, Small and Medium Enterprise (SME) and Micro Small and Medium Enterprises (MSME) out of which 15 years were spent in Branch Management heading some of largest branches in Colombo. In addition, she was instrumental in setting up New Branches and Strategic Business Units as well as turning around loss making Branches and Units. During her tenure at Seylan Bank Plc, she also severed in the positions of Area Manager and Regional Head covering branches in Colombo, the suburbs and outstation. On her promotion to Assistant General Manager, she was appointed Head of Personal Banking, responsible for driving and growing the personal banking business.
In August 2011 she joined DFCC Vardhana Bank PLC as the Head of the Personal Financial Services. She was responsible for setting up the Personal Financial Services/Retail Banking at DFCC Vardhana Bank PLC.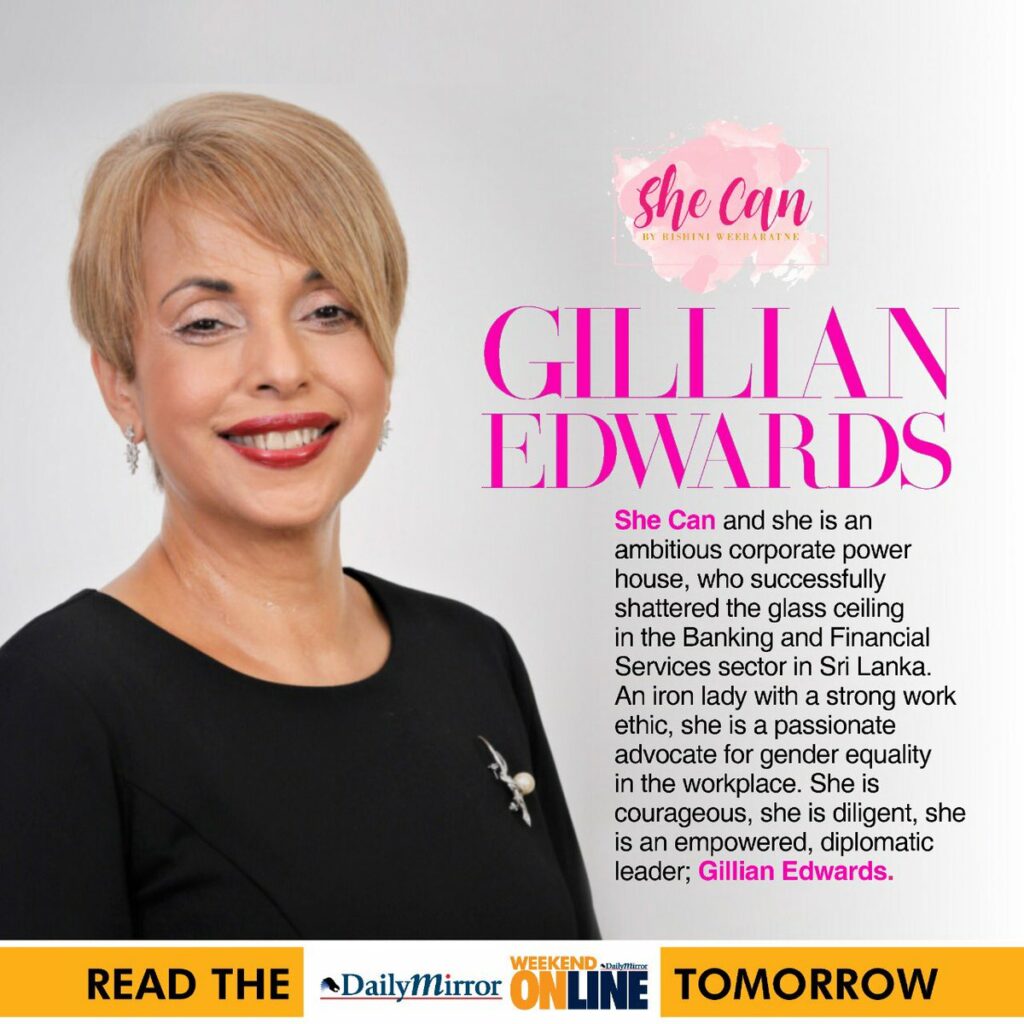 With the merger of DFCC Bank and DFCC Vardhana Bank Plc in 2017, she was appointed Senior Vice President Consumer Banking a position she held until in March 2021. Throughout the tenure of her leadership the Retail Asset Books of the bank recorded substantial growth which had a significant contribution to the bottom line of the bank. She was also responsible for product development and the Bank was in the forefront of the competition throughout with a full array of products and services.
During she carrier she was the first women to be appointed to many senior positions previously held by men. She was the first staff member at Seylan Bank who rose to the position of Assistant General Manager after joining the bank as a Clerk/Banking Assistant.