Genius's Limits Investment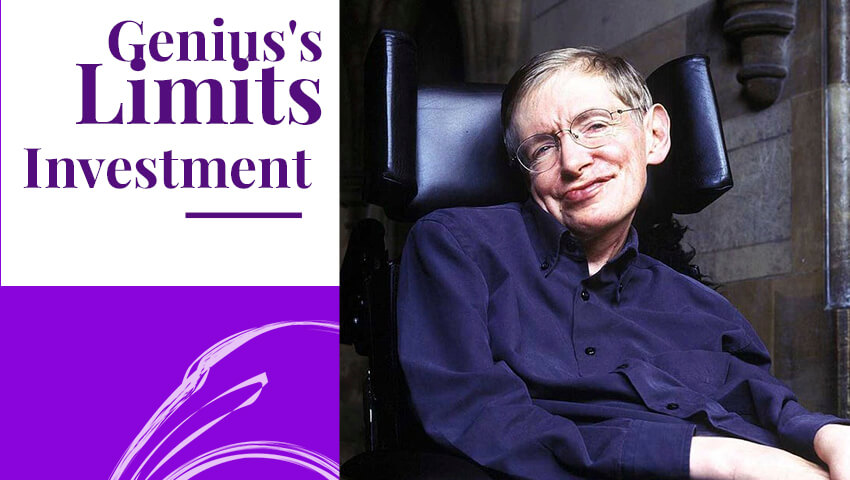 (I can calculate the motions of the heavenly bodies, but not the madness of the people)
Success accrues not so much to the brilliant as to the disciplined. —William Bernstein
Isaac Newton advanced science and thinking like few others ever have. With an IQ of 190, and the ability to calculate to the 55th decimal by hand, his intellect towered above Charles Darwin and Stephen Hawking. But powerful as his brain was, it was unable to save him from falling prey to our most basic human instincts, namely, greed and envy.
In 1720, as shares of the South Sea Company began to rise and hysteria swept the streets of London, Newton found himself in a precarious situation. He bought and sold the stock, earning a 100% return on his investment. Except shares of the South Sea Company rose eightfold in under six months, and they did not stop going higher just because he decided to collect his profits. Unable to cope with the feelings of regret, Newton jumped back into the stock with three times the amount of his original purchase. He re-entered as shares approached their apex and instead of doubling his money, he would lose nearly all of it. When the bubble burst, it took just four weeks for prices to plummet 75%.
This left Newton despondent, and it is said that he could not stand to hear the words "South Sea" for the rest of his life. He got an expensive lesson in just how far intelligence goes when attempting to turn money into even more money. When asked about the direction of the markets, Newton replied, "I can calculate the motions of the heavenly bodies, but not the madness of the people." Isaac Newton actually was one of the smartest people to ever walk the earth, and not even he was able to resist the sight of other people getting rich without him.