You Only Need to Win Once (Stock Market is the Biggest Casino in the World?)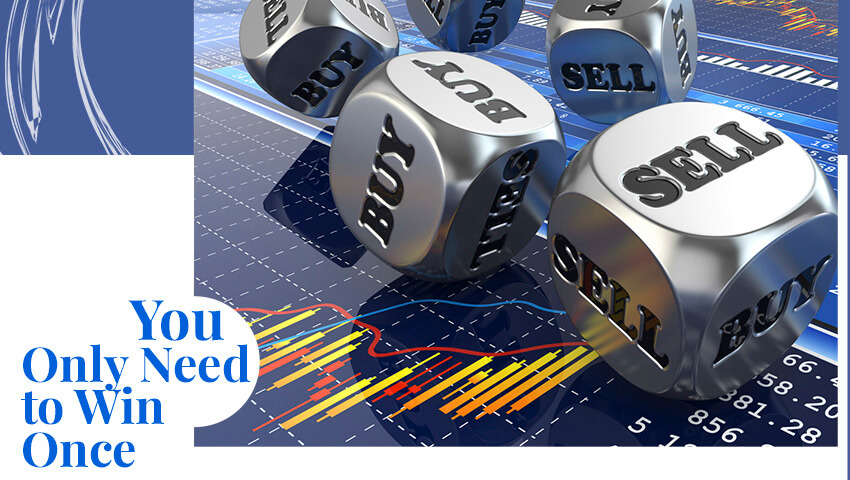 Quit while you're ahead. All the best gamblers do. —Baltasar Gracian
Ask somebody what they would wish for if a genie appeared before them and having a lot of money would be a top answer. But "be careful what you wish for" is a cliché for a very good reason.
William "Bud" Post III won $16.2 million in the Pennsylvania lottery in 1988 and upon his death in 2006, he was living off Social Security payments of about $450 per month. Evelyn Adams also won the lottery, Twice. Despite winning a total of $5.4 million, 20 years later she was broke and living in a trailer. These stories are not just anecdotal. They are far more common than you would think; nearly one-third of all lottery winners lose it all. Winning the lottery is 100% luck. Successful investing on the other hand is a combination of good fortune and superior skill.
The stock market is the biggest casino in the world, and there is no shortage of ways to cash in, with options, levered ETFs, and futures contracts, there are thousands of different tables for investors to sit at. The best thing about getting lucky in the market, aside from the obvious, is that your brokerage account doesn't put you on trial. "Did the stock double for reasons you thought it would? What was the basis of your decision!?!" Money earned by luck is indistinguishable from money earned by skill.