Lean: Concept and its application, a valuable tool to look at during and post COVID19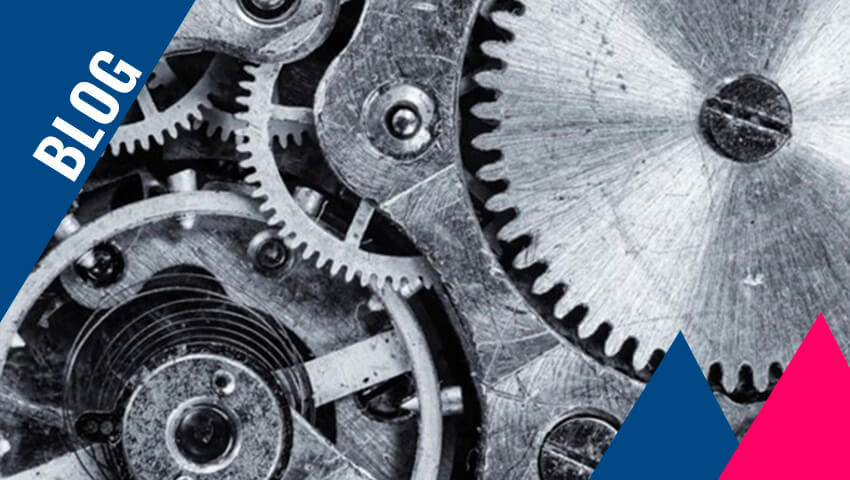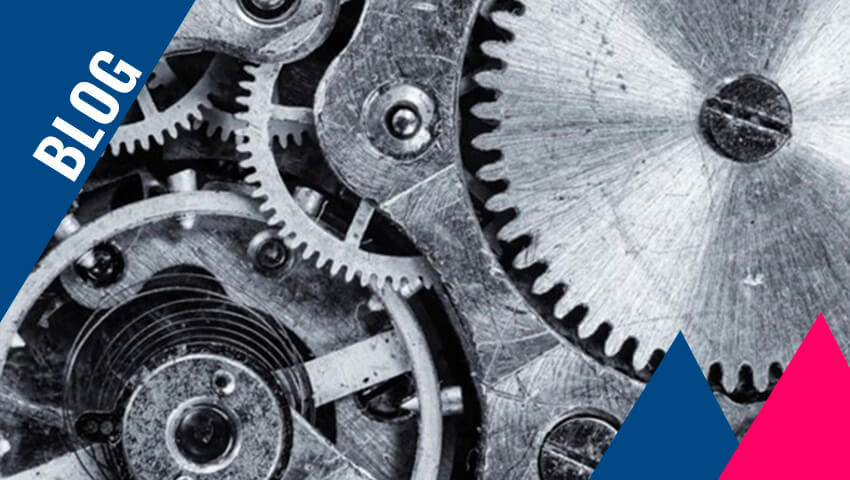 Lean is a method that grew out of the Toyota Production System in the middle of the 20th century to create a more effective and efficient business by motivating and engaging the workforce to eliminate wasteful practices. In general, it helps business to increase overall profitability and customer satisfaction by reducing non value additions. Any organization that is looking to make the most of limited resources should look into "Lean" — an approach to improving daily work processes that can improve quality, reduce cost, and help your organization to achieve its mission more effectively. (George 2003; Womack and Jones 1996).
In today's competitive world, we are forced to do more with fewer resources. One way in increasing effectiveness and efficiency is to adopt Lean Management techniques.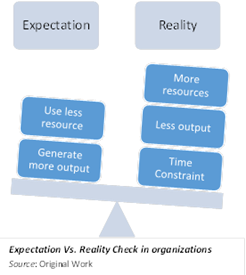 Expectation Vs Reality check in organizations in the current world shows an imbalance in terms of resources, output and time. Effective utilization of every resources and every money spent is a check to have this balanced. And Lean is something which can help organizations move towards expectations thereby increasing the efficiency and effectiveness. All types of business can benefit from it. The manufacturing industry has been implementing the Lean approach for many years. These tools provide ways to help organizations identify and reduce waste in their processes and procedures and ultimately enhance their value. There are eight categories of waste identified by the Lean method. They are:
Transportation – transporting items or information not required to perform a process from one location to another
Inventory – An inventory or information that is being stored or not being processed due to overproduction.
Motion – unnecessary motion of personnel, equipment or information due to inadequate workspace layout, missing parts or tools.
Waiting – time waiting for parts, tools, supplies or the previous process step.
Overproduction – producing more than what is required to meet current demand.
Extra processing – activity that is not adding value or required to produce a functioning part, product or service.
Defects – Non-conforming products or services requiring resources to correct defects.
Unutilized/unrecognized talent – Failure to effectively engage employees in the process and fully utilize their knowledge and skills
Another important concept in Lean is '5S', a system designed to improve efficiency through a systematic approach to organization and cleanliness in the workplace. The system includes five fundamental guidelines – sort, set, shine, standardize and sustain.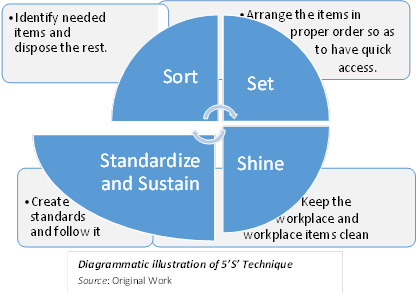 There are other Lean tools, but these two (Identification and elimination of wastes and 5S) are the ones which are very much easy to understand and can be use in any kind of organization. These tools give us detail to things which we might have been ignoring and following from a long time thereby increasing cost and reducing efficiency. For some organization, who are looking to reduce some cost immediately these tools can act as a cash saving approach. Through my research during CMA Assignment, I have been able to create an algorithm which guides the steps for any organization to become leaner. I thought this would be the right time to share this with rest of the world as we know businesses are going through a very harsh time now because of the crisis created by COVID19.
Step One:          Draw a process map of how the organization functions.
Step Two:          Evaluate the existing process.
Step Three:       Check for wastes (non-value adds) in the existing process.
Step Four:         Design new process by removing the wastes.
Step Five:          Implement the new process.
Step Six:            Use 5's techniques to standardize and sustain.
Step Seven:       Evaluate the outcome.
Step Eight:        Go to step one.
These eight steps laid above are easy to understand and apply to the functioning of organization especially for the small and medium enterprises. In the current crisis, 'Being the change' is very much important and adapting Lean technique within an organization's strategy can aid organization to some extent. Therefore, it is in the best interest of effectiveness and efficiency to be achieved with limited resources to have the lean management techniques applied. This might appear as a taboo for financial management which takes number as the core aspect of decision making, but as a management accountant I believe Lean implementation is one of the core aspects to be looked at which helps us in the reduction of cost, saves time and also helps us to identify additional scope for our organization by evaluating the existing processes.
Article by
Prof Janek Ratnatunga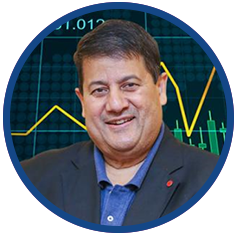 Professor Janek Ratnatunga is CEO of the Institute of Certified Management Accountants. He has held appointments at the University of Melbourne, Monash University and the Australian National University in Australia; and the Universities of Washington, Richmond and Rhode Island in the USA. Prior to his academic career he worked with KPMG.
Womack, J., and D. Jones. (1996). Lean Thinking. New York: Simon and Shuster.
George, M. (2003). Lean Six Sigma for Service. New York: McGraw-Hill.
A report on application and potential application of Lean Tools for Not for profit organizations', CMA Assignment Research Paper, Naresh Khanal 2020