50 Shades of 'New Normal': The Emergence Of 'Crazynomics'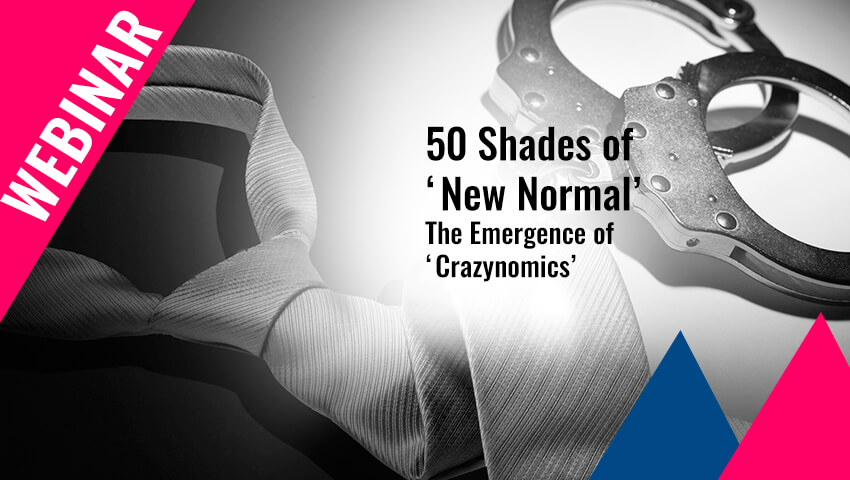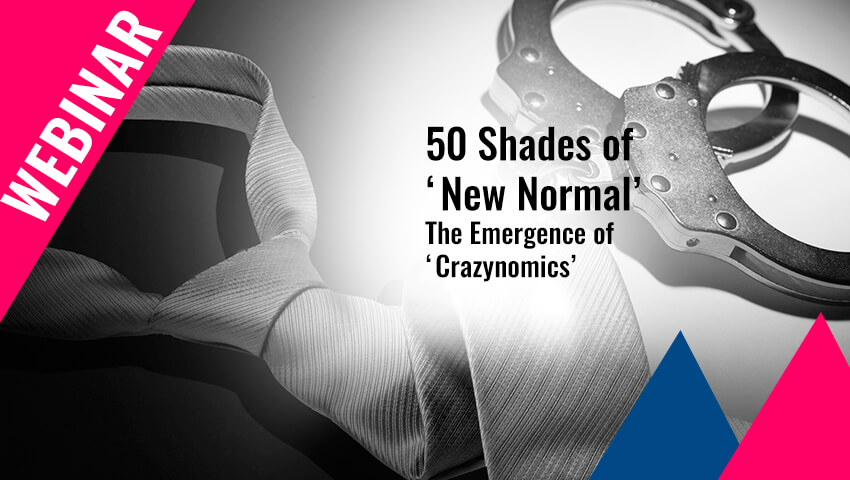 In Part One of this webinar series, the political and social 'alternate reality' that the world finds itself in was covered. Significant changes that were already happening prior to the COVID-19 were supercharged during the pandemic; creating lasting shades of 'new normal'.
This seminar, the second of a series of three, covers 9 further shades in the new normal of 'Crazynomics' are covered. These include: Quantitative Easing; Massive Size of Government Borrowing; Governments Spending Money on People's Health (rather than on the Economy); the Rise of Non-Banks and Private Equity Funds on Spending Sprees.
The seminar will discuss a crazy economic world where there is low inflation and high exchange rates despite a massive increase in the supply of the US Dollar. It will consider how to do capital investment evaluations when there is near zero or negative interest rates and why there is a booming stock market in a recession.
This webinar will show that the traditional macroeconomic policies that worked in previous crises could no longer be relied upon as, and that there is evidence of the emergence of what can only be described as 'Crazynomics".
Facilitated by
Prof. Janek Ratnatunga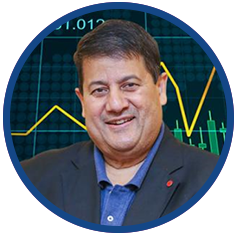 Professor Janek Ratnatunga is CEO of the Institute of Certified Management Accountants. He has held appointments at the University of Melbourne, Monash University and the Australian National University in Australia; and the Universities of Washington, Richmond and Rhode Island in the USA. Prior to his academic career he worked with KPMG.